Sell tickets online, reasons for and advantages of Cortex Tickets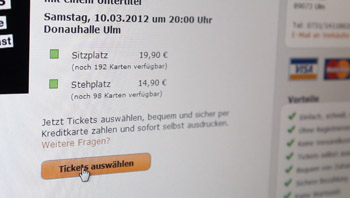 What is Cortex Tickets?
Cortex Tickets is a service platform for big and small promoters, clubs, musicians, museums, exhibition or event managers, that want to use capitalize on the advantages of a online ticket sale as easy and cheap as it gets. Sell tickets or vouchers online without having to deal with any payment processings.

What are your advantages?
register for free
create a ticket sale in three steps
design your own ticket sale page or embed the sale into your website
create any amount of free tickets and send them directly via email
we take care of the whole payment processing
can be used even for small events
check admission with a guest list, notebook, iPhone, android smartphone, iPad, barcode scanner, ...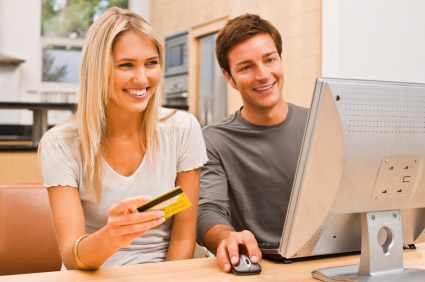 Cortex Tickets is your proficient partner for online ticket sales. Join Cortex Tickets and utilize the high coverage of the internet and the constantly increasing online trade market shares.
A particular strength of Cortex Tickets is the simplicity of our system. Even inexperienced internet users are able to start an online ticket sale with a few mouse clicks. This sale is easily accessible for your customers through an easy domain (https://YourDesiredName.cortex-tickets.com) On the other hand Cortex Tickets also aims to enable experienced users to customize the ticket sales to their needs. This includes the ability to adapt the sales to your own coperate design or the full integration of the ticket sale into your own website.
Cortex Tickets offers fair prices and guarantees that we only charge a service fee for actually sold tickets. This fee includes all costs from providing the platform itself to the transcation and disagio fees of the banks. In combination with our intuitive billing tools you always have full control over every aspect of your ticket sale.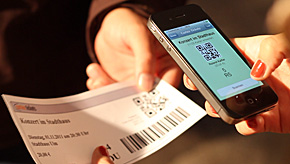 Even during the admission Cortex Tickets breaks new ground without neglecting the traditional and established admission procedures. In addition to the classic admission with printed tickets and a guest list you can also check admission automatically via a barcode and a mobile scan device like your iPhone, iPad, Android smartphone or a notebook. Save time and have a more relaxed admission!
Cortex Tickets is suitable for any type of event - from major events to small and intimate events that weren't even worth the effort for a ticket sale before.
Become a ticket seller yourself: Register a Cortex Tickets account and start selling our tickets online now!